Daily Carpet Care
Always refer to the manufacturer's maintenance procedures to ensure proper care of your flooring. Spills happen. You can visit the Shaw Floor Care Center for details on how to clean it up, maintain it and keep it looking its best.
Carpet will require daily care in order to look its best. You will learn more about our recommended carpet care practices below.
Vacuuming is essential in ensuring your carpet consistently looks great. By vacuuming your carpet, you are working to remove dirt, dust, and other debris that are present in the fibers. If left unattended, the debris can harm your fibers and cause your carpet to age prematurely. You should vacuum weekly, at least.
Area rugs can help to prolong the lifespan of your carpet, as can entry mats and ensuring that guests remove their shoes before walking across your floors.
Despite what you may have heard, caring for carpet floors is not a big to-do. By remaining diligent in your cleaning and care tasks, you can ensure that you have beautiful carpet floors in your home for years to come.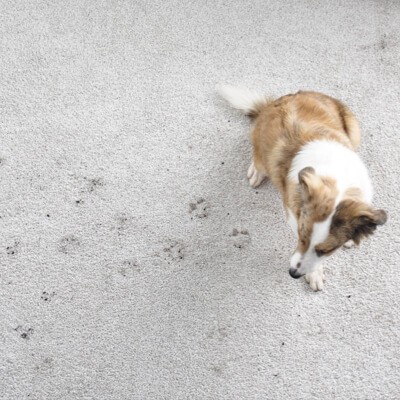 Dirt & Debris
When it comes to carpet, dirt and debris can lead to premature aging. That's why you should vacuum immediately when a solid mess takes place. The longer you wait, the more likely it is that the dirt and debris work their way into the fibers, causing long-term damage. 
Spills & Stains
For liquid spills, the key is to act fast to avoid permanent staining. The longer you wait to address liquid spills or messes, the more likely staining or long-term damage is. When a liquid spill occurs, find a clean cloth and absorb the substance before using another cloth to blot out the mess with cold water. 
If the spill persists, consult your manufacturer.