Daily Tile Care
Always refer to the manufacturer's maintenance procedures to ensure proper care of your flooring. Spills happen. You can visit the Shaw Floor Care Center for details on how to clean it up, maintain it and keep it looking its best.
Tile is known for its durability and lack of required maintenance. By following our care guide and spending a bit of time each day caring for your tile floors, they are certain to be a mainstay in your home for decades to come.
Obtain a broom and use it regularly to guarantee tile beauty day in and day out. When you sweep, you help to remove dirt and other debris from your tile and grouting. Said debris could, if left unswept, scratch your floors and lead to premature aging. How often you sweep depends on the foot traffic the tile flooring receives.
For a deeper clean, you can wet mop your tile floors as well. When doing so, work to ensure that your mop is damp as opposed to soaking wet. Too much water isn't good for any flooring, even tile.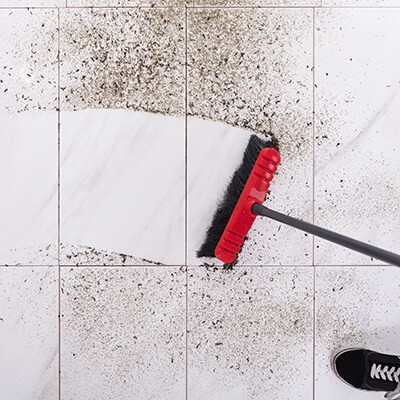 Dirt & Debris
Dirt, debris, and other solid messes can be broom swept. Be diligent with your tile care and maintenance; your tile floors will treat you well. With solid messes, tile is more than up to the task of taking on whatever is thrown it's way.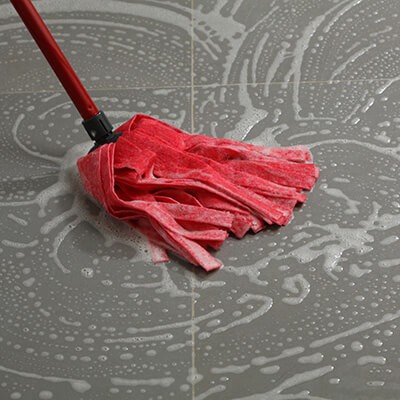 Spills
When a spill occurs on your tile floors, there is no need to panic. Obtain a cloth and wipe up the substance in a timely manner to avoid any damage or long-term issues. Tile is not susceptible to stains, but liquid messes could harm your grouting if left unattended.