Daily hardwood Care
Always refer to the manufacturer's maintenance procedures to ensure proper care of your flooring. Spills happen. You can visit the Shaw Floor Care Center for details on how to clean it up, maintain it and keep it looking its best.
Hardwood is an easy-to-maintain flooring. By following the steps outlined below, you can keep your hardwood floors looking great for years to come.
Investing in a broom and using it is essential to keeping your hardwood beautiful. By sweeping routinely, you can help to remove dirt, dust, and other debris that may be present on your hardwood floors. If left unattended, this debris can scratch and cause premature aging to your hardwood. How often you need to sweep depends on the traffic the hardwood flooring receives.
Area rugs and entry mats should help to prolong the lifespan of your hardwood as well.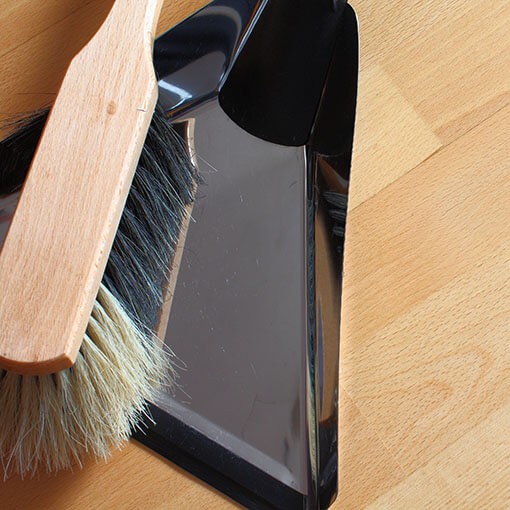 Dirt & Debris
With hardwood, solid messes can be swept away with a broom. That's really all there is to it. If you leave solid messes unattended, there is a chance they could scratch or harm your floors. Remain diligent with your hardwood care to keep your floors pristine.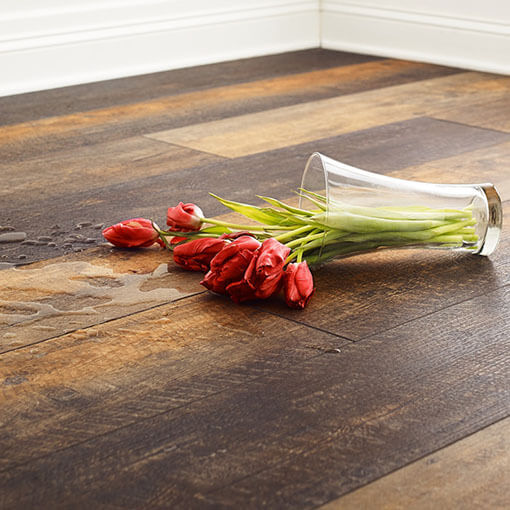 Spills & Stains
So long as you address liquid spills on your hardwood immediately after they occur, there is no real fear of long-term damage. When a liquid mess transpires, wipe it up with a cloth and continue your day. If you have specific questions or concerns, consult your manufacturer.